*This post is part of a podcast episode (Rhonda Pods About Books), which you can find on your favorite podcast platform, or listen right here:
In honor of Harry and Meghan's wedding in May of last year, I wrote a post about my favorite royalty-related books. That original list was as follows:
On Royalty, Jeremy Paxman
Queen of Fashion, Caroline Weber
Someday My Prince Will Come, Jerramy Fine
The Queen of the Tearling, Erika Johansen
A Proud Taste for Scarlet and Miniver, E. L. Konigsburg
The Princess Diaries series, Meg Cabot
In the original post, I noted that as I was compiling this list I slowly realized that all the books I had chosen were very Anglo- and Euro-centric, and I also noted that I intended to research and read more books on nonwhite royalty.
Since then, I have found and read, or at least added to my to-be-read list, a lot of great books about nonwhite royalty, both real and fictional. Here are a few of them (click the covers to buy through IndieBound!):
The Hundred Thousand Kingdoms, 

N.K. Jemisin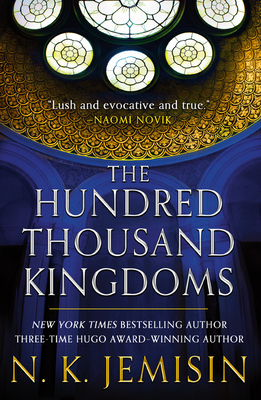 I just got this from the library and I haven't started it yet, but considering how much I loved the Broken Earth trilogy, and how much I love royalty, I'm pretty sure I'm going to like this. It's the first of the Inheritance Trilogy. 
From the back cover:
Yeine Darr is an outcast from the barbarian north. But when her mother dies under mysterious circumstances, she is summoned to the majestic city of Sky. There, to her shock, Yeine is named an heiress to the king. But the throne of the Hundred Thousand Kingdoms is not easily won, and Yeine is thrust into a vicious power struggle.
So it sounds like a way more intense Princess Diaries maybe?
I've seen a lot of reviews that say the Inheritance trilogy isn't quite as good as the Broken Earth trilogy, or maybe not as accessible in some way, so I guess I'm prepared for that. But I'm reading this right after I finish The Wicked Deep, and I'm really excited.
The Star-Touched Queen, Roshani Chokshi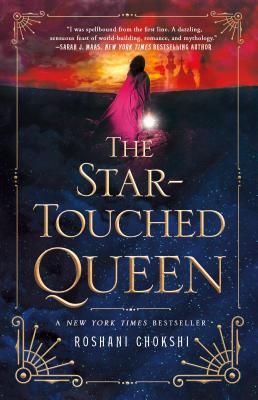 I devoured this book in one sitting. It's a YA fantasy romance inspired by Hindu myths and set in sort of a proto-ancient India.
Maya, the main character, enters an arranged marriage with the ruler of a neighboring kingdom for political reasons. As she slowly comes to get used to her position and accept her role as queen, she also grows closer to her husband, and this is where the romance comes in.
But she also starts to discover all these mysterious things about her new home, and I don't want to say too much about it because I think part of the magic of this book is all the surprises. But I loved it a lot.
The Wrath and the Dawn, Renee Ahdieh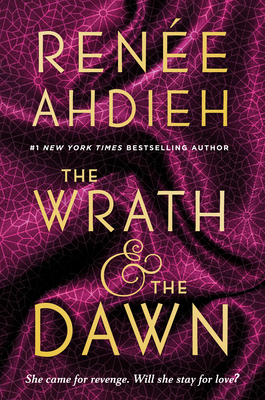 OK, so this is another YA fantasy romance, don't @ me. I like what I like. 
This is a retelling of the story of Sheherazade and The Thousand and One Nights. And this is really interesting because to make this a romance, Ahdieh had the nearly impossible task of making the king from the story into a likable character whose motivations for what he does are relatable, or at least understandable. And what she does with it actually works really well and is really believable.
There is a second book, The Rose and the Dagger, which I've also read, which completes the story. The first book ends on quite a cliffhanger, so you'll want to pick up the second right away. I think The Wrath and the Dawn is a lot more memorable, but I really liked both.
The Commoner, John Burnham Schwartz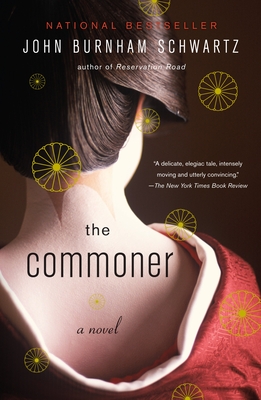 This is a historical novel based on real events that centers on a woman named Haruko, the first non-aristocrat to marry into the Japanese Imperial family in 1959. I haven't read this yet, but it is on my list.
I know next to nothing about the Japanese royal family, but it's intriguing for sure, and the mid-20th century was such an interesting time socially and culturally for a lot of the world, because there were so many social and cultural changes happening. So I'm pretty intrigued by this one.
The Woman Who Would Be King, Kara Cooney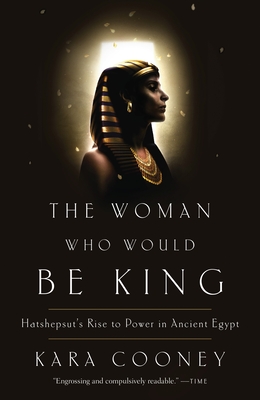 This is a fairly recent biography of Hatshepsut, the ancient Egyptian pharaoh, published in 2014. I found this when I was looking for this certain Hatshepsut biography that I read in middle school during that time that I was SUUUPER into ancient Egypt, and taught myself hieroglyphics, mostly because of the 1999 movie The Mummy, because I wanted to be Evie.
I wasn't able to find the one I read back then, but Cooney's was a pleasant surprise. Cooney is an Egyptologist at UCLA, and her writing is very readable. Even though I knew all the basics of Hatshepsut's life already, this was a really interesting take on it.
---
I am still in search of some really good books on the royalty of sub-Saharan African nations and historical empires. Mali, for example, was the largest and richest empire in the world in the 14th century. Musa I of Mali, also known as Mansa Musa, was the richest man to ever live.
I've found a few books that mention Musa and the Mali Empire as part of a greater history of that part of Africa, but I've yet to find a really substantial, in-depth biographical or historical work about this, or any other sub-Saharan African kingdoms. If you know of any, let me know!