I've long loved Book Riot's regular feature Reading Pathways, wherein they guide you through which books from a certain author to read and what order to read them if you're brand new to the author. I really wanted to do something similar, but of course I can't call it "Reading Pathways," and I have to do something a little different.
So I am calling this Author Itineraries! My own twist on this is that I'll first tell you what order in which I first read these books, and then discuss whether I think that's a good order or not. (I'm planning to do something similar for genres or subgenres as well and call it Genre Crash Course!)
So for my first Author Itinerary, I had a lot of ideas of who to pick, but I ultimately came to the conclusion that I wouldn't be able to do any other author justice until I'd addressed my favorite. So Jane Austen it is!
My First Reading Order
Emma (attempted; pretty sure I was like 12, so I gave up early on)
Pride & Prejudice
Northanger Abbey
Emma (for real this time)
Persuasion
Sense & Sensibility
Mansfield Park
"Lady Susan"
Various other Juvenilia and letters
Sanditon (as completed by "Another Lady")
Was This a Good Order?
I think so. It maybe wasn't ideal and isn't what I would recommend to the typical reader who is brand new to Jane Austen, but it was fine.
If I could tell my 12-year-old self NOT to attempt to read Emma, I definitely would. I know there are many people who pick up Jane Austen at 12 and do just fine. I just didn't, and it put me off reading classics for several years (or at least adult classics–I loooooved Frances Hodgson Burnett and L. M. Montgomery).
But actually, if you're brand new to classic literature in general, I think Jane Austen is a great entry point, because we all already know her stories from their hefty presence in pop culture, and I find her writing style really accessible even 200 years later. She's also very funny.
My Recommended Order
So if my original reading order wasn't exactly what I would recommend for new Austen readers, what order would I recommend? This is actually a question that's discussed with some frequency on several Austen-centered online forums in which I participate, as we Austen fans are always trying to recruit new converts.
I think a general consensus is often that Pride & Prejudice should be read first, as it's by far the most popular and well-beloved, as well as (arguably) Austen's most accomplished or "perfect" work. And this is a good, safe choice that I can completely get behind.
BUT, if you are the type of person who likes to go off the beaten path a little more, I have a couple different ideas for your first Austen novel, depending on what type of reader you are. (Click the book covers to buy from IndieBound!)
If you love romance: Persuasion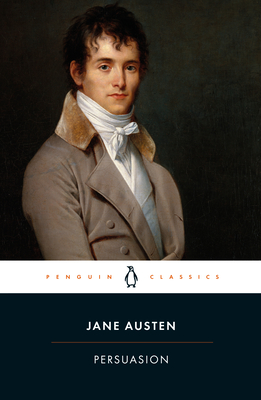 Persuasion, while not my favorite Austen novel, I believe has the best love story. Anne Elliot is 27 and no longer considered young and marriageable. Eight years earlier, she was in love with Frederick Wentworth, a handsome naval captain with neither fortune nor rank, and they were engaged, but Anne's aunt persuaded her to break off the engagement. Now, Captain Wentworth has come back into Anne's life, and she still loves him. But does he still love her?
Say what you will about Darcy, Knightly, et. al.–and don't get me wrong, they're great–but Wentworth is super romantic, and boy does he know how to write a letter.
If you love humor, or are skeptical of Austen or romance in general: Northanger Abbey 
Catherine Morland travels to the city of Bath with family friends the Allens, expecting to encounter adventure just like what she has read in Gothic novels. She meets new friends in the Tilney siblings, Henry and Eleanor, who invite her to their family home, Northanger Abbey. A stay at Northanger, an ancient, crumbling estate that one could easily believe is haunted by ghosts, is everything Catherine's little Goth heart could dream of, but she finds that confusing fiction with reality is far too easy.
I'd recommend starting with Northanger Abbey to someone who doesn't think they're going to like Jane Austen, because it is her outlier. It is still quintessentially Austen, but its tone and sense of humor are different from her other works, because Northanger is a parody of the Gothic fiction novels that were so popular in Jane Austen's teen years. Plus, it's my personal favorite, so if you like it, too, we're instant friends.
What to read next?
Regardless of whether you choose Persuasion or Northanger Abbey, if you don't read Pride & Prejudice first, then it should be second.
After that, it depends on what you read first and liked. If you're a Persuasion-er, and you liked it, I'd recommend Emma next; if you went with Northanger, then after Pride, I'd go with Sense & Sensibility. At this point, you're three books in and you have a good feel for Austen's language and style, so I'd say go for whatever sounds good.
So to sum up, my recommended reading order is:
Persuasion
Pride & Prejudice
Emma
Sense & Sensibility
Mansfield Park
Northanger Abbey
OR
Northanger Abbey
Pride & Prejudice
Sense & Sensibility
Emma
Persuasion
Mansfield Park
You'll notice this is only the six major novels; I didn't include any of the Juvenilia (her works from her teen years) or any minor or incomplete works.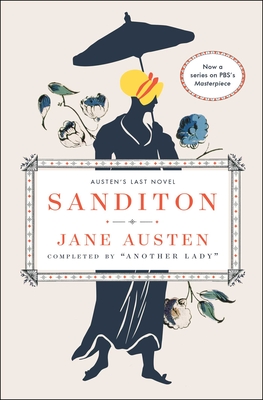 I think the Sanditon completion that I've read and love can be put into either of my recommended reading orders at any point after Pride & Prejudice, and any of her earlier, satirical short pieces can be read at any point after Northanger Abbey. ("Lady Susan" is a favorite of mine, and was adapted into a really enjoyable movie starring Kate Beckinsale a few years ago.)
---
Are you an Austen fan? What order did you first read her works, and/or what order would you recommend?
Or are you an Austen newbie? Are you going to attempt to read any of her books now? Which ones?
Let me know in the comments! And let me know if there any authors you'd like an itinerary for, and I'll see what I can do!