Hello! Glad you could make it!
I'm Rhonda, and I love to read books (obviously). Over the years, I've kept several different blogs for different purposes, but I always ended up writing posts about books on all of them. So, I thought, why not just start a blog all about books?
So that's what I did. I do sometimes post straightforward book reviews (usually about once a month–see my Review Policy for info), but I also write other articles that usually fall into three general categories.
Pop Culture, such as:
Literary Discussion, such as:
"My Seven Top Five," such as:
There might also be some random/miscellaneous posts on here, like bookish gift guides and costume ideas, or personal essays about my life in relation to books (you don't have to read them; they're probably the least interesting things on here).
I write other places on the internet, too.
Who I've Worked With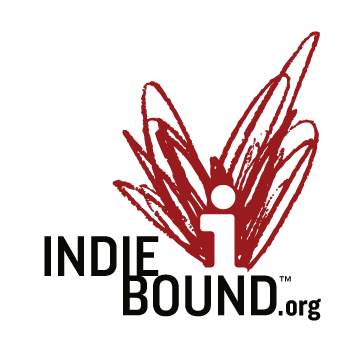 Duckworth Books–The Killing Gene Blog Tour
Odyssey Books–Esme's Wish Review
Black Rose Writing–Shadow City Review and Author Interview
Whippoorwill Press–Reign & Ruin Blog Tour
Basic Invite Sponsored Post
When I review ARCs, many of them come from NetGalley, though I have worked with publishers directly and remain open to doing so! (See my Review Policy and Contact page to get in touch with me about partnership.)
I am an IndieBound Affiliate, which means if you buy a book through one of my links, I receive a small commission. Click the logo to learn more. Thanks for supporting me and independent bookstores!
Anything Else?
I offer editing services! See my Word Girl page for more information.
BTW, I also co-host a bookish podcast, Pop DNA, that explores the historical and literary roots of your favorite works of pop culture! It's available anywhere you listen to podcasts, and is also part of the That's Not Canon Productions podcast network.
I'm a blogger/podcaster by night, but by day I work in vocational rehabilitation counseling, helping injured and disadvantaged workers get back on their feet and live their best lives.
In my spare time you can find me chatting with my readers' group and chain-drinking coffee and dancing in the rain in the Pacific Northwest.
Thanks for reading!