With just a week until voting ends in the U.S. General Election, we may be looking for things to take our minds off the news, or, if you're like me, ways to fully immerse ourselves in the historical context of this one particular event.
Find out how to register to vote here! Find your nearest polling place here, and learn more about ballot drop boxes here! And find even more election resources here!
August 18th of this year marked the 100th anniversary of the ratification of the 19th Amendment, winning some women the right to vote in National elections for the first time in U.S. history. This was not a victory for all women, however, as it would be several decades before Black, Latinx, and Native women would be guaranteed voting rights. (And even now, a constitutional right doesn't seem to guarantee ability and access to the vote.)
The story of Women's Rights definitely doesn't begin and end with the events of 1920. It took centuries of struggle before to get to that moment, and it's been another century since of women all over the world continuing to fight for equality. Here are some books that look at different aspects of that fight here in the United States.
---
A Vindication of the Rights of Woman by Mary Wollstonecraft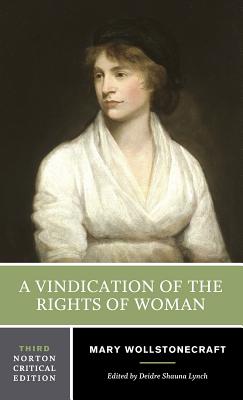 I do not wish [women] to have power over men; but over themselves… My own sex, I hope, will excuse me, if I treat them like rational creatures, instead of flattering their fascinating graces, and viewing them as if they were in a state of perpetual childhood, unable to stand alone.
― Mary Wollstonecraft
Wollstonecraft, proto-feminist and mother of Frankenstein author Mary Shelley, wrote one of the earliest philosophical works on women's rights in history in 1792. Wollstonecraft maintains that women are human beings deserving of the same fundamental rights as men, and that treating them as mere ornaments or property for men undermines the moral foundations of society, a radical notion in the late 18th century.
Wollstonecraft was English, but her work made its way to France and the young United States, as well, and inspired American Women's Suffrage activists in the 19th century.
Mr. President, How Long Must We Wait? by Tina Cassidy
Woodrow Wilson lands in Washington, DC, in March of 1913, a day before he is set to take the presidential oath of office. He is surprised by the modest turnout. The crowds and reporters are blocks away from Union Station, watching a parade of eight thousand suffragists on Pennsylvania Avenue in a first-of-its-kind protest organized by a twenty-five-year-old activist named Alice Paul. The next day, The New York Times calls the procession "one of the most impressively beautiful spectacles ever staged in this country." Paul's procession of suffragists resulted in her being granted a face-to-face meeting with President Wilson, one that would lead to many meetings and much discussion, but little progress for women. With no equality in sight and patience wearing thin, Paul organized the first group to ever picket in front of the White House lawn—night and day, through sweltering summer mornings and frigid fall nights.
A Century of Votes for Women by Christina Wolbrecht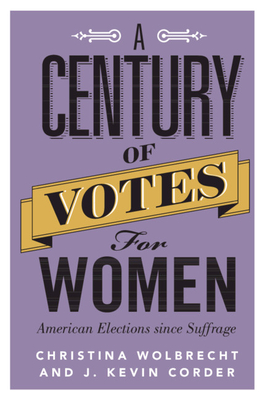 How have American women voted in the first 100 years since the ratification of the Nineteenth Amendment? How have popular understandings of women as voters both persisted and changed over time? In A Century of Votes for Women, Christina Wolbrecht and J. Kevin Corder offer an unprecedented account of women voters in American politics over the last ten decades. Bringing together new and existing data, the book provides unique insight into women's (and men's) voting behavior, and traces how women's turnout and vote choice evolved across a century of enormous transformation overall and for women in particular. Wolbrecht and Corder show that there is no such thing as 'the woman voter'; instead they reveal considerable variation in how different groups of women voted in response to changing political, social, and economic realities. The book also demonstrates how assumptions about women as voters influenced politicians, the press, and scholars.
Unbought and Unbossed by Shirley Chisholm
Unbought and Unbossed is Shirley Chisholm's account of her remarkable rise from young girl in Brooklyn to America's first African-American Congresswoman. She shares how she took on an entrenched system, gave a public voice to millions, and sets the stage for her trailblazing bid to be the first woman and first African-American President of the United States. By daring to be herself, Shirley Chisholm shows us how she forever changed the status quo.
Chisholm's book is a great companion read to the Hulu series Mrs. America, which recounts the campaign to ratify the Equal Rights Amendment in the 1970s and devotes an episode to Chisholm's historic presidential campaign. I didn't know very much about Chisholm or the ERA before watching the show, which is really a travesty. Chisholm was a pioneer for what would come to be termed Intersectional Feminism, as well in elected office and public policy.
History Teaches Us to Resist by Mary Frances Berry
In this incisive book, historian Mary Frances Berry shows that resistance to presidential administrations has led to positive change and the defeat of outrageous proposals, even in challenging times. All presidents, including ones considered progressive, sometimes require massive organization to affect policy decisions… History Teaches Us to Resist is an essential book for our times which attests to the power of resistance. It proves to us through myriad historical examples that protest is an essential ingredient of politics, and that progressive movements can and will flourish, even in perilous times.
Berry is a 60-year veteran of activist movements, from Civil Rights to the Vietnam War protests. While her book is about protests and activism in general and not specifically focused on women's rights, the strategy and tactics Berry discusses can be useful for any movement demanding social and political change.
My Own Words by Ruth Bader Ginsburg

In this collection Justice Ginsburg discusses gender equality, the workings of the Supreme Court, being Jewish, law and lawyers in opera, and the value of looking beyond US shores when interpreting the US Constitution. Throughout her life Justice Ginsburg has been (and continues to be) a prolific writer and public speaker. This book's sampling is selected by Justice Ginsburg and her authorized biographers Mary Hartnett and Wendy W. Williams, who introduce each chapter and provide biographical context and quotes gleaned from hundreds of interviews they have conducted.
We continue to mourn the passing of this champion of women's rights. One of Ginsburg's earliest law cases was Moritz Vs. Commissioner, a case that set precedent for gender equality under the law. The case is also the major focus of the Ginsburg biopic, On The Basis of Sex, which is excellent.
Becoming by Michelle Obama
In a life filled with meaning and accomplishment, Michelle Obama has emerged as one of the most iconic and compelling women of our era. As First Lady of the United States of America—the first African American to serve in that role—she helped create the most welcoming and inclusive White House in history, while also establishing herself as a powerful advocate for women and girls in the U.S. and around the world, dramatically changing the ways that families pursue healthier and more active lives, and standing with her husband as he led America through some of its most harrowing moments.
Obama's speech to the Democratic National Convention on the evening of August 17th nearly brought me to tears. She cited the Women's Suffrage movement, quoting the protest sign message from 1917 used in the title of Tina Cassidy's book above: "Mr. President, How Long Must We Wait for Liberty?"
The Firsts by Jennifer Steinhauer
In the November 2018 midterms, the greatest number of women in history were elected to Congress. It was a group diverse in background, age, professional experience, and ideology. And from Alexandria Ocasio-Cortez and "the Squad" to a group with national security backgrounds calling themselves "the Badasses," from the first two Native American women to the first two Muslim women, all were swept into office on an enormous wave of grassroots support. Here, New York Times reporter Jennifer Steinhauer chronicles these women's first year in Congress, following their shift from trailblazing campaigns to the daily work of governance.
I'm currently listening to this one on audiobook, which I got through my membership with Libro.fm (shameless affiliate plug). Knock Down the House, Netflix's documentary from last year chronicling the 2018 campaigns of four first-time female congressional candidates, would make great supplemental viewing.
Sovereignty by Mary Kathryn Nagle
Sovereignty unfolds over two parallel timelines. In present-day Oklahoma, a young Cherokee lawyer, Sarah Ridge Polson, and her colleague Jim Ross defend the inherent jurisdiction of Cherokee Nation in the U.S. Supreme Court when a non-Indian defendant challenges the Nation's authority to prosecute non-Indian perpetrators of domestic violence. Their collaboration is juxtaposed with scenes from 1835, when Cherokee Nation was eight hundred miles to the east in the southern Appalachians. That year, Sarah's and Jim's ancestors, historic Cherokee rivals, were bitterly divided over a proposed treaty with the administration of Andrew Jackson, the Treaty of New Echota, which led to the nation's removal to Oklahoma on the infamous Trail of Tears.
Sovereignty is a play, so is of course best experienced as a live performance. There's little chance of that being possible soon, but you can find some videos promoting the play's 2018 premiere and capturing audience reactions.
I know including this piece in a list of American women's rights texts may seem an odd choice. But it's important to acknowledge that for many American women, the struggle for equal gender rights is compounded exponentially by many other issues. The struggles for racial equality, a history of genocide, cultural erasure, and violence that continue to the present. Native women are 10 times more likely than any other ethnic group to be murdered or go missing and they are victims of domestic and sexual violence at much higher rates than other groups. Visit Missing and Murdered Indigenous Women USA for more information.
Sovereignty, written by an Indigenous woman playwright, gives a poignant and timely glimpse of a Native experience.
Hood Feminism by Mikki Kendall
Today's feminist movement has a glaring blind spot, and paradoxically, it is women. Mainstream feminists rarely talk about meeting basic needs as a feminist issue, argues Mikki Kendall, but food insecurity, access to quality education, safe neighborhoods, a living wage, and medical care are all feminist issues. All too often, however, the focus is not on basic survival for the many, but on increasing privilege for the few. That feminists refuse to prioritize these issues has only exacerbated the age-old problem of both internecine discord, and women who rebuff at carrying the title. Moreover, prominent white feminists broadly suffer from their own myopia with regard to how things like race, class, sexual orientation, and ability intersect with gender. How can we stand in solidarity as a movement, Kendall asks, when there is the distinct likelihood that some women are oppressing others?
Full disclosure, I have not read this book yet. But just based on the description, I can't think of a more apt message for this moment in time. I can't wait to dig in.
The "Ain't I a Woman?" Speech by Sojourner Truth
bell hooks titled her 1981 book on the intersection of sexism and racism as experienced by Black women after Truth's famous speech, which was delivered extemporaneously to the Women's Convention in Akron, Ohio, on May 29, 1851. You can find the text and learn about the different contemporary records of Truth's speech here, or watch fabulous human Kerry Washington read it here:
---
So this was a little bit of a heavier post. We are living in a heavy time.
How are we feeling right now?
What are we fighting for?
How are we making a difference?
What gives us hope for the future?